Bahá'í  Quote of the Week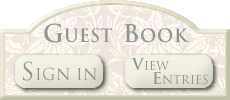 Vote and rate

my site at

BahaiIndex.com

below:

To send this page to your friends, click  the Icon below.

          Bahá'i  Calandar : 

           Mulk 10-16

           February 16-22

The All-Knowing Physician hath His finger on the pulse of mankind. He perceiveth the disease, and prescribeth, in His unerring wisdom, the remedy. Every age hath its own problem, and every soul its particular aspiration. The remedy the world needeth in its present-day afflictions can never be the same as that which a subsequent age may require. Be anxiously concerned with the needs of the age ye live in, and center your deliberations on its exigencies and requirements.

                     -- Gleanings from the Writings of Bahá'u'lláh

The anniversary of the Martyrdom of the Báb begins July 8 at sunset. July 9 is a Holy Day; Bahá'ís should make every effort to be excused from work and school.

SAY, ye will be unable to recognize the One True God or to discern clearly the words of divine guidance, inasmuch as ye seek and tread a path other than His. Whenever ye learn that a new Cause hath appeared, ye must seek the presence of its author and must delve into his writings that haply ye may not be debarred from attaining unto Him Whom God shall make manifest at the hour of His manifestation. Wert thou to walk in the way of truth as handed down by them that are endowed with the knowledge of the inmost reality, God, thy Lord, will surely redeem thee on the Day of Resurrection. Verily He is potent over all things.

~ The Báb - Excerpts from the Kitab-I-Asmá (the Book of Names) XVII, 4